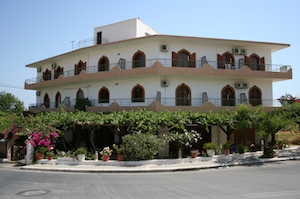 Established in 1962, Lefka is a traditional family business, owned and run by the Broyvakis family, situated in
Kolimbari
, north western Crete.
With both a twenty room hotel and a large taverna serving outstanding traditional Greek food, Lefka makes a great base for exploring the local areas. With easy access to Chania, Kastelli, the Lefka Ori mountains, and the sea – including the beaches of Falasana, and Elafonnisi.
It is situated near the crossroads of Kolimbari, a fishing village on the north-west coast of Crete. Here you can enjoy a genuine taste of the renowned Cretan hospitality (
filoxenia
), high quality Cretan food and outstanding local wine produced by the owners from local grapes.
Lefka is easily accessible by private or public transport from almost every part of north-west Crete. It is also provides a base close to some of the wilder and remote areas – outstanding for walkers, ornithologists, botanists – where visitors can enjoy their interests in superb countryside. A countryside as yet unscathed, where rare flora and fauna still exist in harmony with the environment.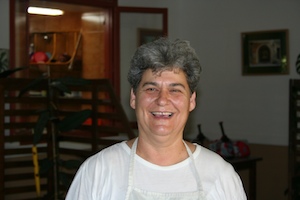 Lefka, being a local family business, takes a personal interest in making your visit to north west Crete both enjoyable and hassle-free.
Visitors will, we know, want to return. No problem!
Why choose to stay at Lefka Hotel?
It offers a welcoming base for not only relaxing seaside holidays but also opportunity to enjoy your own interests and activities. As well as swimming, snorkeling and other watersports are available locally or you can spend a relaxing hour or two fishing.
Do you enjoy walking?
Kolimbari is a good place to start. Why not take a stroll along Deliana Gorge – a good place for bird spotting and you can discover a wide variety of wild flowers, herbs and trees. You might be lucky to spot a shy lizard sunbathing - or maybe you prefer a more strenuous hike along the Rodopos Peninsula.
Feeling more energetic? Cycling is becoming more popular for both holiday makers and local teams. Hire a bike and see the varied scenery in North West Crete.
Here is a photographer's paradise – there are a wealth of photo opportunities close by. Birds, flowers, sea, mountains, architecture, old villages and towns. Or maybe you prefer to create your own painting.
Lefka Hotel, Kolimbari can be where you begin.